COVID 19 AT HOME KIDS MINISTRY RESOURCES
The Pastors and Staff at Antioch Wichita are dedicated to help you and your family continue to grow in their faith and to give you resources to help you disciple your kids while we hit pause on our large group gatherings. We will use our kidmin facebook page as the main way to distribute and communicate these resources. If you have any questions please use the contact us section at the bottom of this page.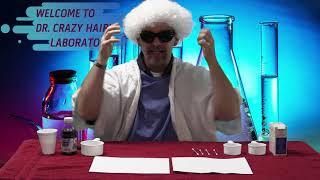 We would love for you to go to the YouTube link
below and join us for our Sunday Morning Kidmin
Worship Experience at 10:15 on Sunday Morning and a midweek dig deeper session on Wednesday's at 4:30.
Jesus said, "Let the little children come to me..."
Our mission is to reach the hearts of children and assist families in building a foundation for Spirit-filled, service-minded followers of Christ. We love your kids and our hearts' desire is to teach them the story of Jesus Christ and that they are a part of it! We have dedicated our lives to training these kids to passionately love Jesus Christ and to follow Him with their lives. He has created them for a purpose and to have abundant life in Him. We are dedicated to teaching kids the Scriptures in a way they can grasp which will reveal to them the heart of the living God, and even more importantly, we are here to help train you to do that. You are THE person the Lord has commissioned to teach your child about His love, and as you grow here at Antioch, we will help you to help your babies grow.

To help us accomplish our mission, we use a family-friendly curriculum that allows each of your children to study the same biblical concepts each week, and have some fun while they are doing it. Antioch Kids happens at Antioch Community Church on Sunday mornings at 10:00 a.m. Celebration Services, and there are also Kids activities in House Churches. We have quarterly family fun nights and have a great time at family camp during the summer!


Antioch Kids Discipleship Classes
Helping to Connect your little ones to Jesus and His love in tangible ways to glorify God.
Helping your student to Grow in their love for and understanding of who Jesus is as we give them ideas on how to live it out in their lives and glorify God.
Helping your preteen Bridge the gap between being a child and a teenager by giving them the strong foundation needed to be a disciple of Jesus Christ and glorify God.
Special Needs (1st - 7th grade)
Helping your student learn about God's love in such a way that they can Shine the light of Jesus in their lives and use their gifts to glorify God.
Antioch Kids Ministry is in full swing during our second service. Kids will worship Jesus, learn from our amazing teachers, and be challenged to live like disciples. Lots of fun and learning.
Follow Antioch Kids on Facebook.
We would love to hear from you. Fill out the form below to get started.