Pastor Rob and his wife Jennifer planted Antioch Community Church (formerly Restored) in 2007. Their heart for the broken comes from an overflow of how Jesus has restored their own lives. Rob is a graduate of The Urban Ministry Institute. They have 5 kids (3 boys and 2 girls) and a dog named Tozer.
Family Ministry Pastor / Elder
Jimmy and his wife Courtney officially joined Antioch in 2016 when they relocated to Wichita from Dallas, Texas. They love to see students and families grow and follow Jesus and they also have a huge heart for missions. The Hutsons have two boys.
Randy is a new staff member at Antioch Wichita, but he and his wife (and five kiddos!) have been around and been family for a number of years. Randy is passionate about the local church and seeing God's people come alive as they grow in their knowledge and understanding of who He is and who they are in Him. He and his family love our city and long to see men and women aligning themselves with Jesus and His purposes here and in the nations.
Kim Meeks is the Antioch Kids Ministry director. She is a graduate of Southern Methodist University and a former airline pilot. Her heart for kids to know and grow in Jesus is contagious, and an enormous reason Antioch Kids is changing the lives of our little ones! Kim enjoys reading, hiking and riding horses. She and her husband Rick have 4 amazing kiddos.
House Church Oversight Pastors
Tyson and Brandy have been a part of Antioch Wichita from the beginning. They are the pastors over our House Church leaders, supporting them with direction, training and encouragement. They have a huge heart for Jesus and to see our House Churches thrive and multiply. Tyson spent 20 years in the medical field while Brandy homeschooled most of their 6 girls. They now run a house flipping business here in Wichita.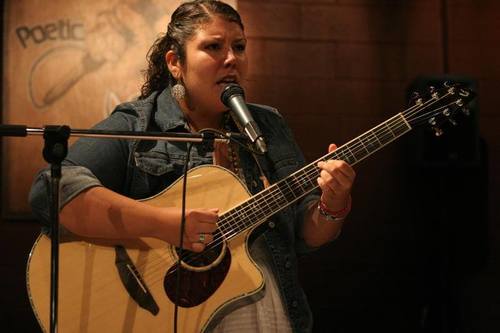 Abigail came to Antioch Wichita in 2021 along with her husband Darnell and son. She brings years of worship leading experience along with a teachers heart to train up others in leading worship with excellence. Abby is a full-time music teacher in the Wichita school system.
Antioch Training School Director
Lauren is a graduate of Baylor University and a Texas native. The Lord called her to Antioch Wichita in 2020, and she has become the new director of our Training School and a leader of our women's ministry. Lauren has a huge heart to serve and lead in the church, for missions, and leading young adults closer to Jesus.
Antioch College and Young Adults
Noah leads our Young Adult and College ministries here at Antioch Wichita. He is a gifted leader who runs after the heart of Jesus and has a deep compassion for those he is leading. Noah has a huge heart for worship, missions, and the church.